Our First Workshop: The Highlights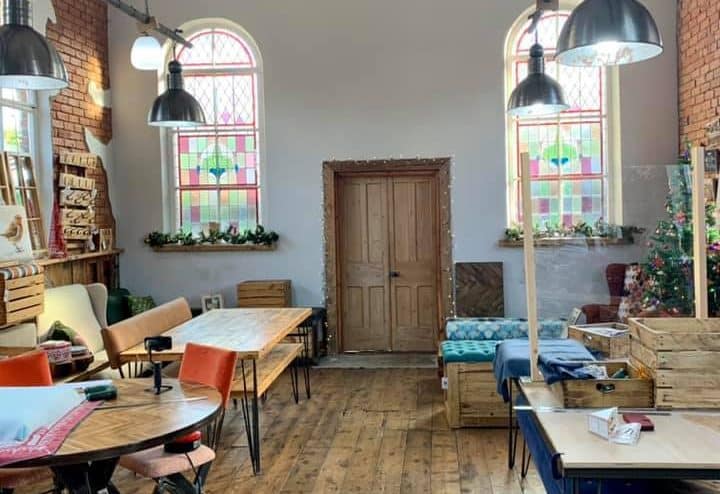 On Saturday the 13th of December we hosted our first upholstery workshop…
What an amazing day.
I'm still buzzing from our first workshop. All of the months of planning and rescheduling through these challenging few months have been worth absolutely worth it.
I'm honoured to have taught three lovely ladies how to create their amazing pieces of furniture, and how well they did at our first workshop!
It was brilliant to be surrounded by such wonderful people.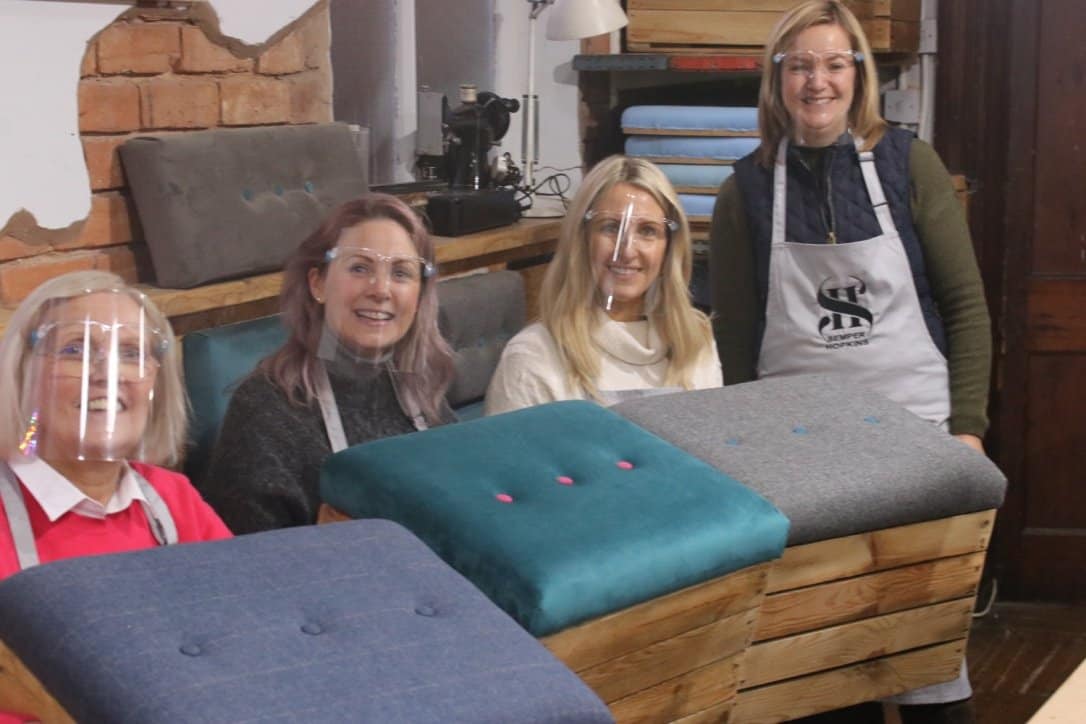 I loved the energy they all had to learn a new skill. They were so enthusiastic to take a day away from everyday life, making a piece of furniture using their very own hands, and seeing the results immediately at the end of the day.
Client's story
Pauline was looking for some new storage for her conservatory. She couldn't find what she was looking for on the high street. She then saw our upholstery workshop and thought why not make my own solution.
This is exactly what Pauline did. She came along to the workshop because she wanted to create a new footstool and storage box for her conservatory. The client chose some beautiful blue checked wool fabric ahead of the workshop to co-ordinate with her interior scheme. Thus, she left us some lovely feedback "I loved being able to create something bespoke and useful. It was lovely to share the experience with Emma, Ian and the other attendees".
This is an opportunity to make an item of furniture to treasure forever and so, a reminder of the fun that we can have when we tap into our creative side.

This is playing in style for creative grown-ups eager to have a fun escape from the pressures of everyday life. You can book your space here.
Covid safety precautions
The safety of our clients and staff are of utmost importance at all times. Our COVID-19 safety features during upholstery workshops include:
Each workshop kept to a maximum of six attendees.
Online pre-booked sessions only
Masks / Face Visors  protecting both Staff and guests
A large open workspace with social distance measures in place
Protective screens between split workspaces
Hand sanitisers situated throughout all areas
Each attendee is provided with their own tools
Shared hand-held tools are cleaned between use.
Track and Trace
Learning new skills
You don't need to have any experience to join our upholstery workshop.
Don't be afraid if you aren't very practical or have no creative streak because we will teach you everything step by step, and be there to help you all the way.
Because they could see the physical progress they made when their creation started coming together, they loved the instant satisfaction they got from every step taken.
From learning to drill holes, measuring fabric, glueing foam or stapling fabric to name a few. They were completely consumed by the whole experience and buzzing by the end of the workshop!
You could join us in this new learning adventure. Our next workshop is on the 15th of January or more dates in Feb & March. Book now and grab a spot.
https://shupholstery.co.uk/shop/workshops/footstool-stool-storage-crate-one-day-workshop/
https://shupholstery.co.uk/wp-content/uploads/2020/12/130143611_10165127321730599_510116491737442609_n-e1608557965256.jpg
494
720
Emma Semper Hopkins
https://shupholstery.co.uk/wp-content/uploads/2018/02/semper-hopkins-logo.png
Emma Semper Hopkins
2020-12-21 14:28:35
2021-05-05 15:03:59
Our First Workshop: The Highlights