Upholstery Workshops
Being a grown-up can be hard. Life can feel like too much work and not enough play. It's time to bring more creativity and playfulness into your life and find a new way to relax. Unleash your hidden talents and learn how to upholster. Walk away with a small piece of furniture, handmade by you which you get to take home at the end of the day. An item to treasure forever and a reminder of the joy that we can bring into our lives when we tap into our fun and creative side again. This is playing in style for creative grown-ups eager to have a fun escape from the pressures of everyday life. Prices start from £165 for a one day workshop.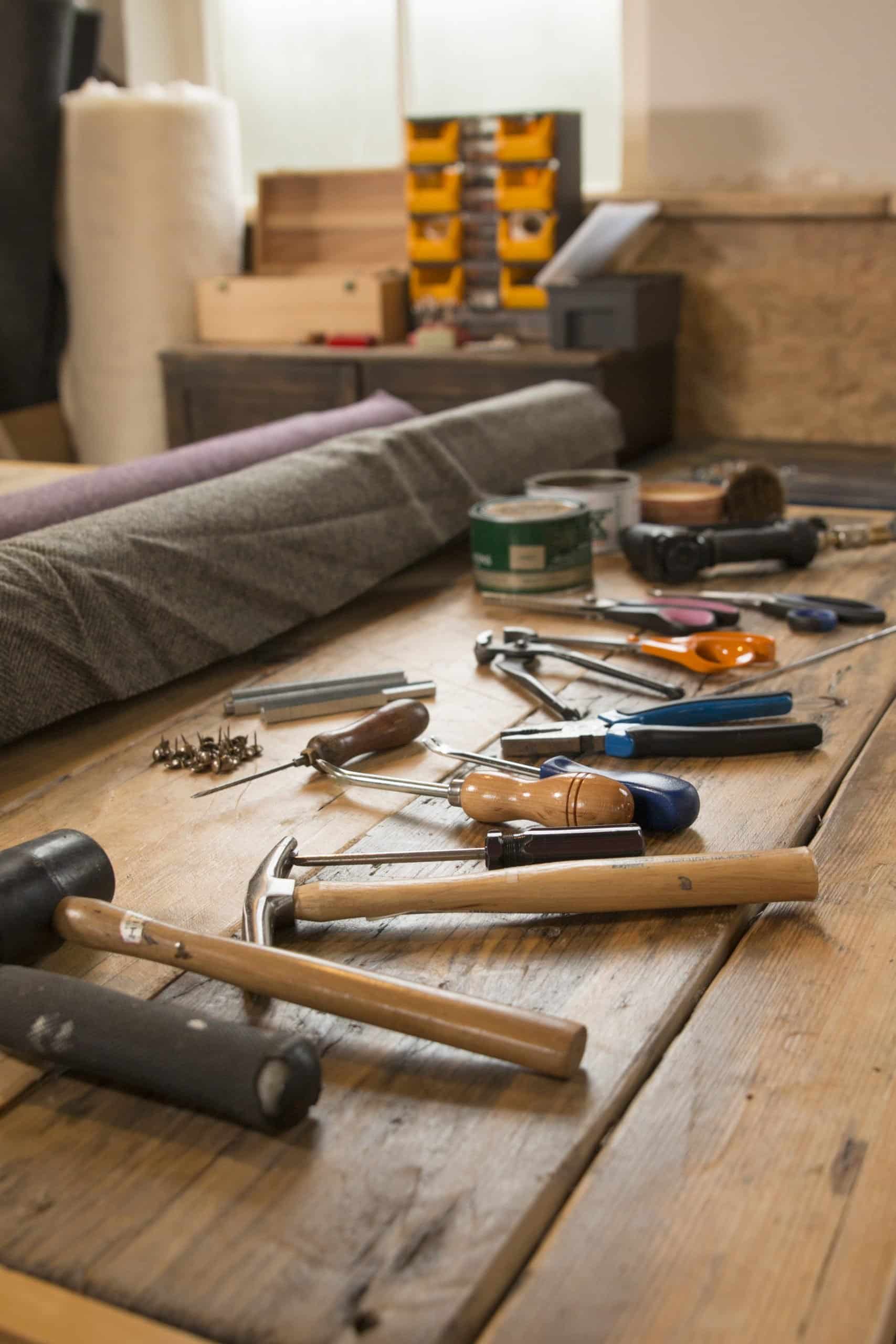 Who is it for?
The one day workshops are perfect if you want a taster into the world of upholstery. Step away from the daily grind and unleash your creative side. Learn a new skill and have the instant satisfaction of making a small piece of furniture.
You can also buy a place at the workshop for a creative loved one. It will make the perfect sustainable gift if you are looking for something fun and unique.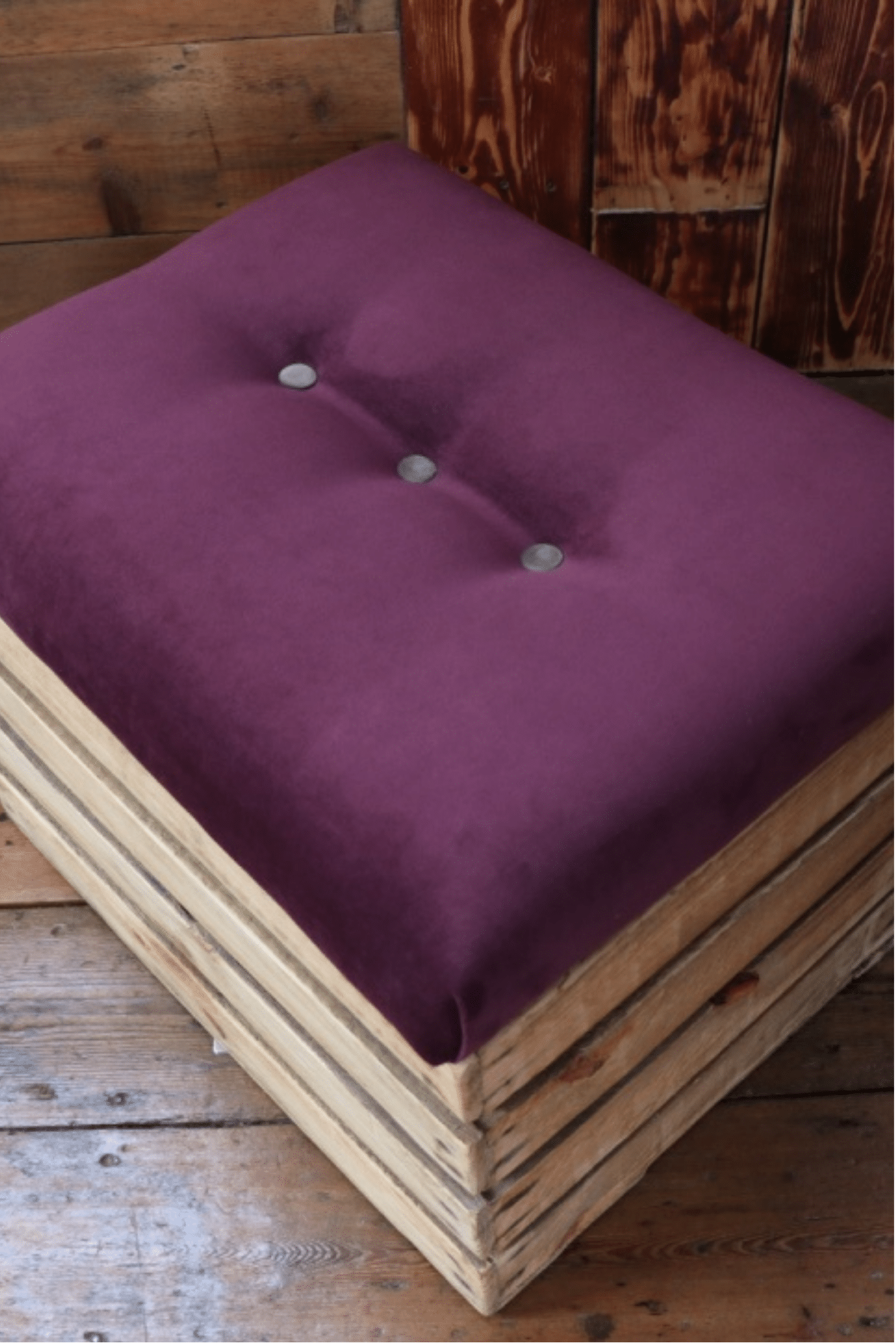 What will you learn?
The workshop is an introduction to the craft. You will learn about the tools and materials needed for upholstery. You will be taught techniques like applying foam, fabric, cutting corners on fabric, making and applying buttons & more.
We supply you with the tools & materials for the course, you will just need to bring 1m of fabric.
Meet the tutor 
You will be taught on the day by Emma, an experienced upholster and the Director of Semper Hopkins Upholstery (read Emma's story here).
We keep the class size to no more than six people so you will get lots out of the day.
All the frames and materials for the course are prepared in house by Ian (Emma's Dad).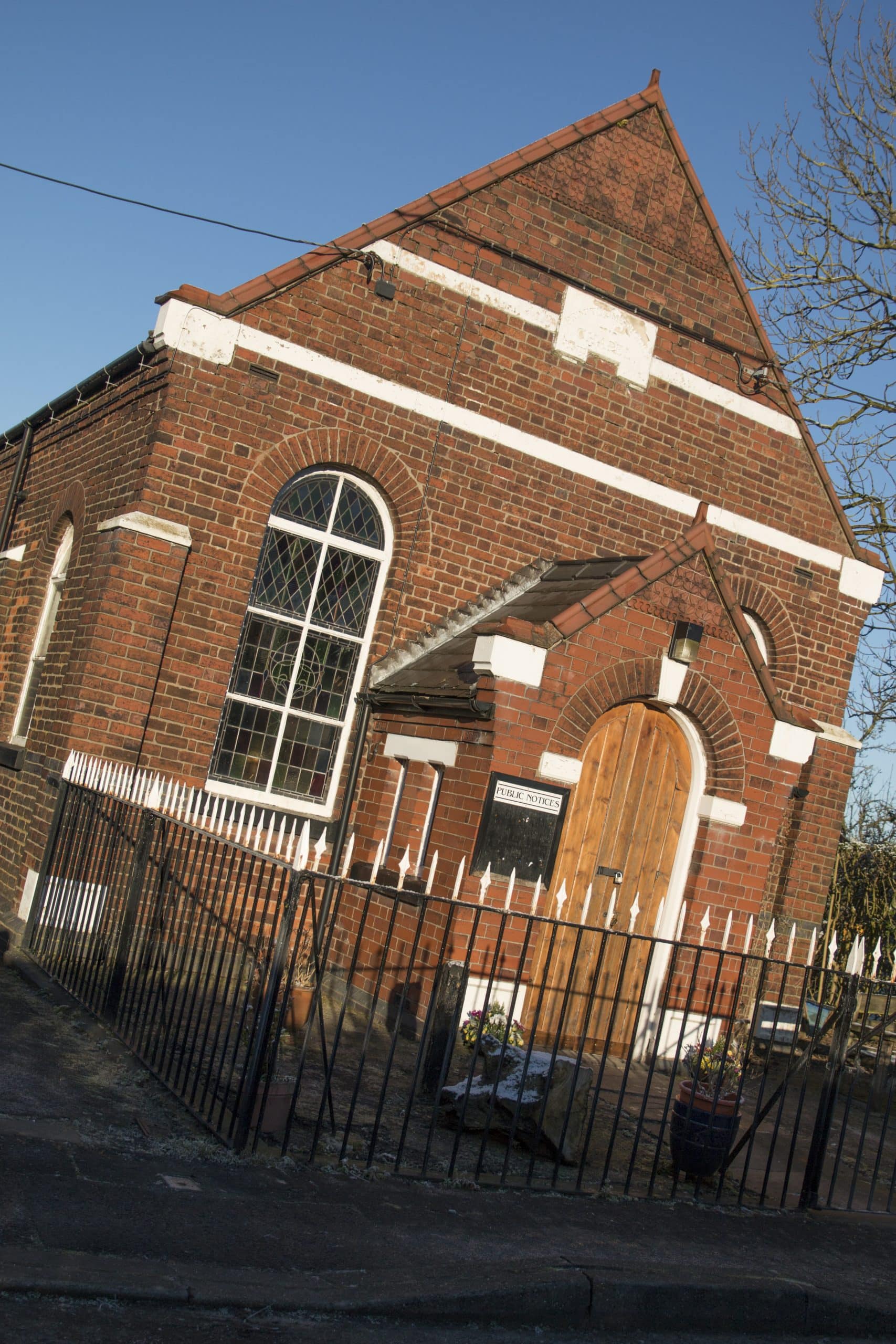 Location
The workshop is held from our beautiful workshop a converted Chapel in Scholar Green, a peaceful setting in the Cheshire countryside.
Find out about our Covid-safety measure here
Old Kent Green Methodist Chapel,
Cinderhill Lane,
Scholar Green,
Cheshire,
ST7 3HR