Buying a new Reclaimed Wood Dining Table? Our Top Five Tips on what you need to think about before you buy.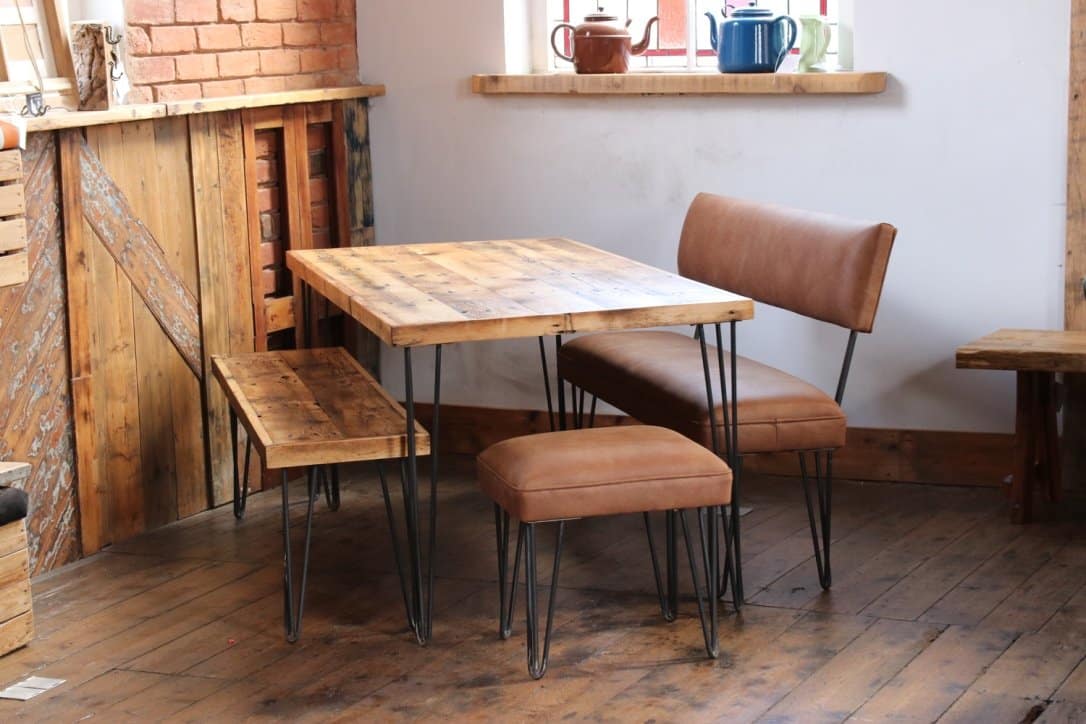 In a previous blog called is a table just a table? we brought you some client stories and about what makes a house a home and they shared how their table set the mood for their homes. You may think buying a new dining table is a straight forward decision, how hard can it be! Then you are wrong there is lots to think about. Read our latest blog to find out our top tips on what to consider so you get the right table for you and your family first time.
1. Where do you see it?
Measure your space! So, you know how much room you have to play with. This might sound like an obvious task but don't forget to include existing and planned furniture, doors, walkways etc. It will help to decide the shape and size of your new table. Do a simple sketch with the room plan on including the measurements and furniture/doorways etc this will help you to visualise the room and space.
2. What will you be using it for?
Is it a place to sit around and have a family meal or play a game?
Do you want it to stand out from the usual? Having a table for special occasions can be a game-changer for your room. A table with a wow factor will be best to impress your guests.
Is this multipurpose? If you want to use the table as a workspace too, you will need a durable surface and enough space for laptops and work paperwork.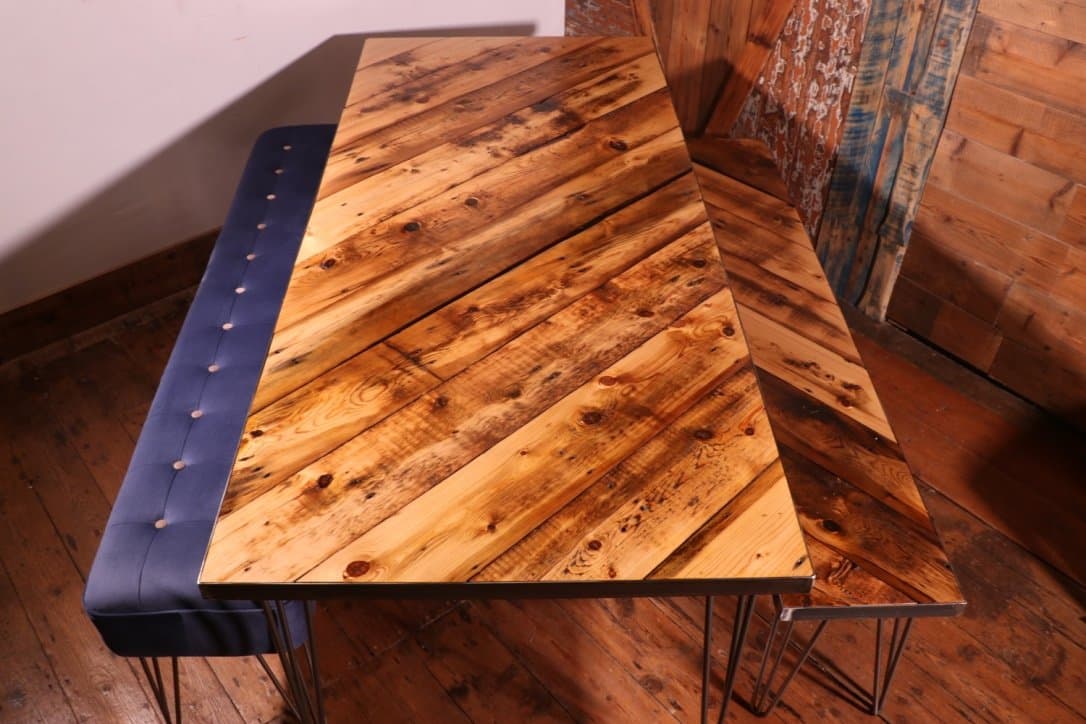 3. How many people will be using it?
People often think about this question as a last thought, so please don't; as it will have a big impact on the size of your table. Think about how many people are going to be sat at your table daily and occasionally. From this decide how many chairs or benches, and then think about how they will sit in the room. Imagine the room with no table, just chairs/benches, and those arranged as you would want them to be for social dining. In a circle or opposite in pairs? This will help guide you towards the right shape, and size, of the table.
2-4: This will work when you are limited on space, you could have two chairs out and two in storage for when you have guests! If you use storage crates instead of chairs, this will help with storage and make the room look more spacious!
4-6: Having two extra seats for guests is the ideal formula, so the bigger the family, the more extra seats.
6-8: if it seats six or more, then it will definitely be a statement piece, and the room will be organised around it. In this case, you could use benches instead of chairs to optimise the space!
4. How will it look?
From top to bottom, the design of your table is everything.
Type of wood and design
What type of wood do you want your table to be made out of and what design and finish do you want it to have? This is a big factor to consider as this is how your table will look visually. Our tables are made from reclaimed wood ranging from maple parquet, oak parquet, mahou parquet and pine floorboards. Because they all have different colours and textures something to consider when putting your room together. Clients can choose the type of wood and the tabletop design so they get exactly what they are looking for. If it interests you to know why we choose to make our reclaimed wood tables from old timber instead of new, find out more here.
Legs
There are three main ways to support a tabletop. A leg on each corner, a pair of twin legs, or a central column/pedestal. A leg on each corner or a pedestal base allows you to use the space at the end of the table for chairs. Cross legs or box section will not allow you to do this. A pedestal/column base look great on tables but they can restrict leg room and sometimes seats won't push tight to the table top. These are some of the designs that we have available hairpin legs, rectangle box section, cross legs or cross pedestal. These are all handmade by Alcumlow Hall Forge
5. Have you thought about the shape?
Round or oval
Round and oval tables are generally more sociable, and aesthetically more pleasing with the softer edges and curves. You will need a square space for a round or oval table. S
Square
It brings a spacious feel to the room and provides a lot of surface availability. This shape can easily fit in any corner of your home.
Rectangular
Rectangle tables are probably the best shape if you are looking to optimise the number of people to seat. This way you can use both the sides and ends to place chairs and benches.
We hope this helped you visualise your dream table. If you need help turning that dream into a reality we can help you.
We design and handmade beautiful, original reclaimed wood dining tables and seating for our clients; each have their own story and character which are made to fit their room and space.
You can reach us on 01260 609021 or drop us a message on hello@shupholstery.co.uk we can chat about your ideas or browse the website for inspiration.
https://shupholstery.co.uk/wp-content/uploads/2020/03/thumb_IMG_9687_1024.jpg
724
1086
Emma Semper Hopkins
https://shupholstery.co.uk/wp-content/uploads/2018/02/semper-hopkins-logo.png
Emma Semper Hopkins
2020-04-14 09:03:14
2021-06-15 13:25:56
Buying a new Reclaimed Wood Dining Table? Our Top Five Tips on what you need to think about before you buy.