Ever wondered how to turn this simple wooden frame into a stylish Stool?

Want to know what lies beneath the fabric?
Do you look at this stool frame and think I wouldn't even know how to start making this! If you joined us on an upholstery workshop, we would teach you everything you needed to know – as well as providing you with all the tools and upholstery materials to make it.
Learn to create your very own stool whilst learning a brand new skill. The workshop is suitable for beginners. Here are details of the skills you would learn as well as the benefits of coming to one of our stool workshops.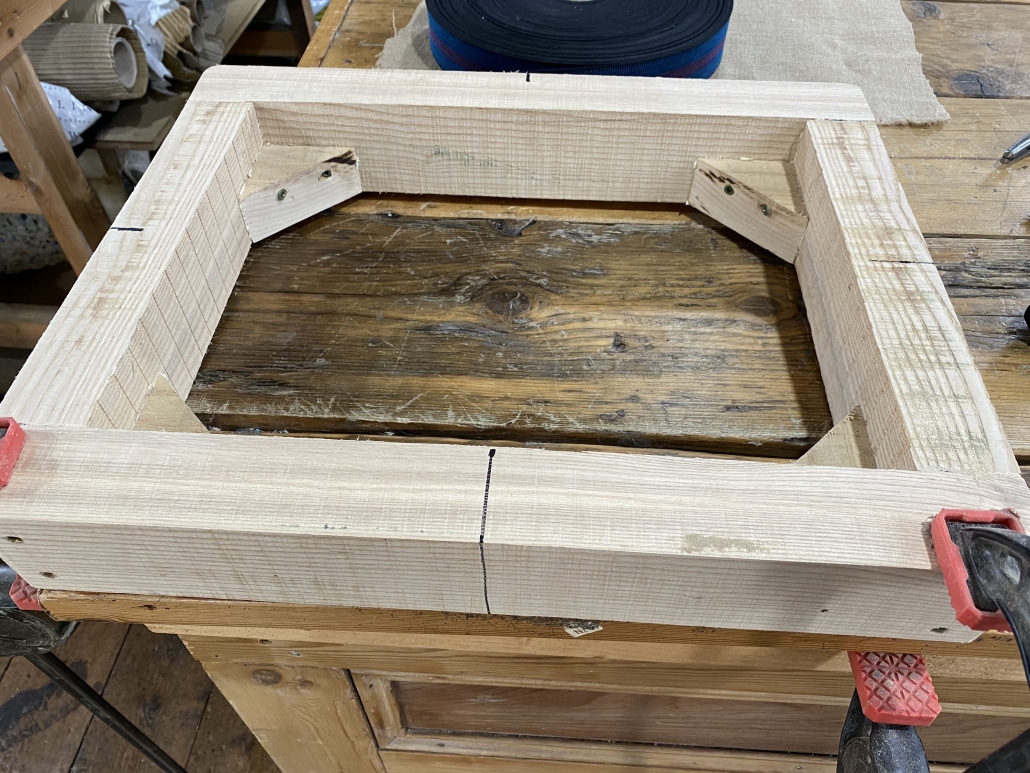 What skills do you learn on our Stool Upholstery Workshop?
You will learn how to;
Use all of the upholstery tools safely needed for this project.
Make an upholstered seat where you will be taught techniques including applying and stapling foam, wadding, hessian, and elasticated webbing.
Template and cut your fabric, including measuring, cutting, stapling, and cutting round corners.
Use a commercial sewing machine to make fabric piping and side panels.
You will be shown how to use hand held power tools to fix the legs to your stool.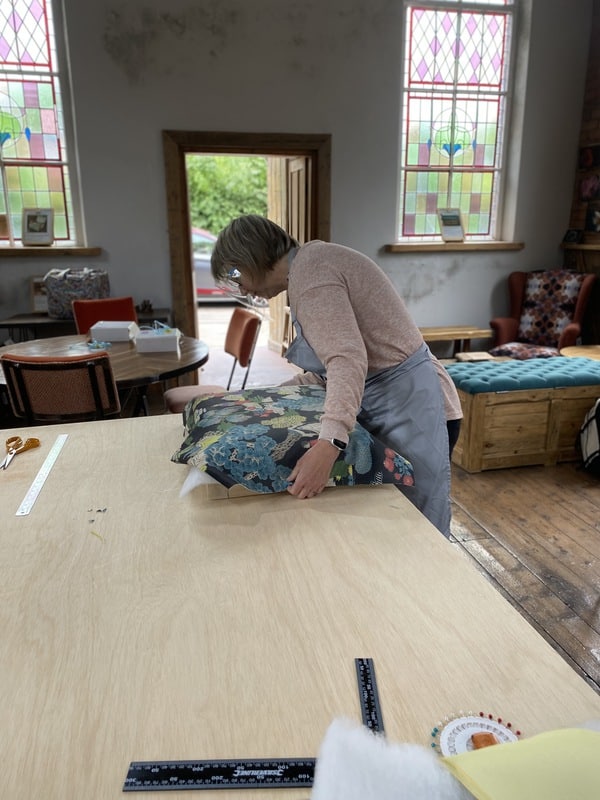 What are the benefits of coming to an Upholstery Workshop?
You get to learn a new skill, which you can continue to practice at home if you choose to do so. When I was in the training phase I would come home buzzing with the new skills I had learnt. I got hooked on the learning, creating more and more pieces of furniture this is where my upholstery journey began. It was also personally a creative distraction and a release from a stressful day job.
You get to be taught face to face by an experienced upholster. In a small group of no more than six people so that you get lots of opportunities to ask questions.
You learn to create and design a piece of furniture which you will be insanely proud to take home at the end of the day. I personally still walk around our home years later having the feeling of satisfaction knowing that I made that.
You get to meet a group of like minded creative individuals that you can chat to and learn from.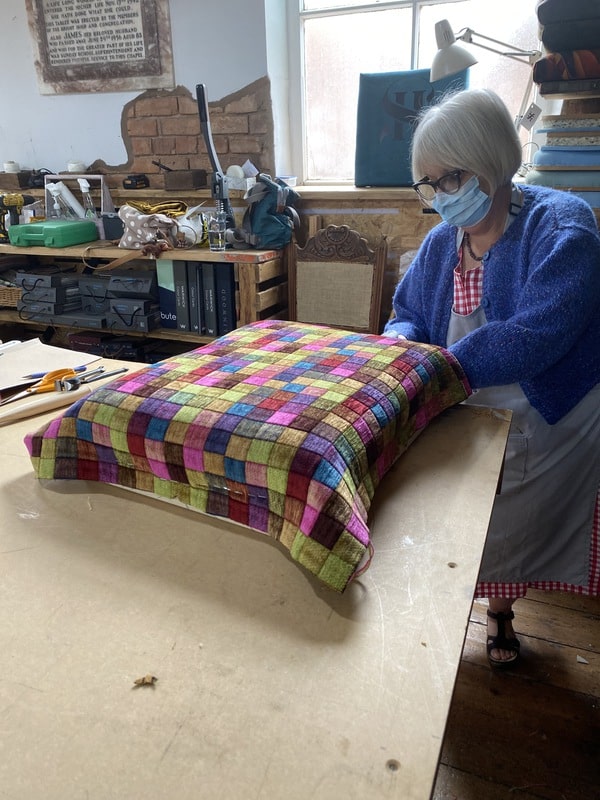 This is an opportunity to make an item of furniture to treasure forever, and a reminder of the fun that we can have when we tap into our creative side.
This is playing in style for creative grown ups eager to have a fun escape from the pressures of everyday life.
We've designed a workshop so you can have this experience, to make and upholster a stool so that it has the design and purpose you want it to have. The course is designed for complete beginners you will have a taster in to the world of upholstery and learn about the basic tools and materials needed to start your upholstery journey.
Our next Stool workshop is Wednesday 14th July, you can book your space on our here and see further dates for our other workshops.
https://shupholstery.co.uk/wp-content/uploads/2021/06/stool-frame-2-1-scaled.jpg
1920
2560
Rachel Wallace
https://shupholstery.co.uk/wp-content/uploads/2018/02/semper-hopkins-logo.png
Rachel Wallace
2021-06-21 16:50:13
2021-06-30 12:53:48
Ever wondered how to turn this simple wooden frame into a stylish Stool?