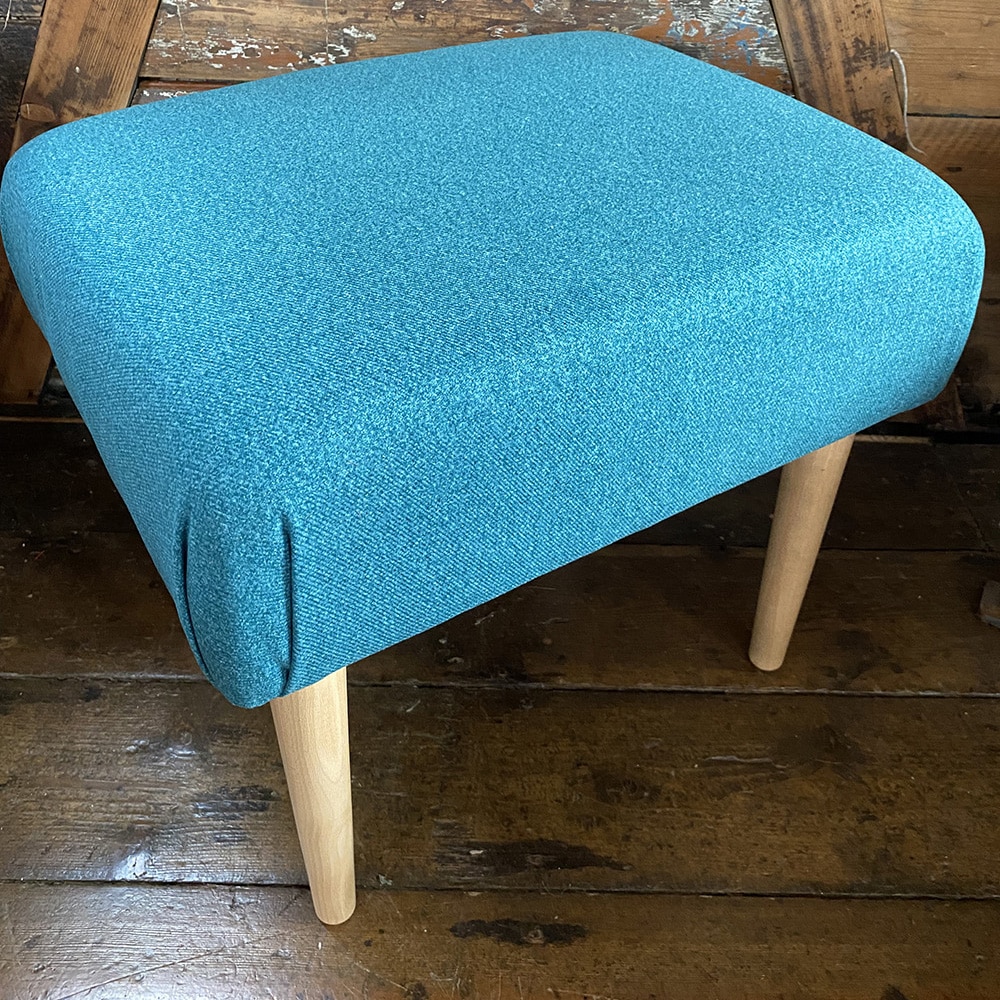 We are delighted to be hosting a creative networking event in collaboration with Sue France from www.suefranceccc.com on Friday 11th November 9.30am-2.45pm.
Join us for this one day upholstery workshop to make a Footstool or Stool. An opportunity to have fun, connect, chat as well as create your own piece of furniture which you take home at the end of the day.
What's included in the workshop?
We will provide you with all the materials, tools and a choice of fabric to make your creation. (If you wish to supply your own fabric you will need 1m and ensure it is suitable for upholstery and
Hot drinks, and water included throughout the day
A light lunch will be provided and supplied by Ginger Fool Afternoon Tea which will include handmade sandwiches and a selection of cakes
It all takes place in our beautiful workshop – a converted chapel in Scholar Green, Cheshire, which is 10 mins from J17 of the M6 motorway (Postcode ST7 3HR)
Maximum of 12 spaces available (minimum group size of 6 for the workshop to take place).
Price £160 per person
What you will learn
About the different tools and materials needed for upholstery. These are all detailed in your course handout which you take home at the end of the day.
Techniques like stapling elasticated webbing and hessian to the frame, glueing foam to the frame.
To measure and template your fabric, cutting, stapling to your frame, and finishing with double pleat corners.
When booking your place please confirm the following details;
Fabric choice
A range of fabrics are included within the cost of the workshop. Choose from these ranges and colours. If you would like to see a sample it can be requested directly from the supplier free of charge on the links below.
Leg Colour choose from a natural or dark wax (examples in pictures here)
Dimensions:
Stool – 50cm wide x 40cm deep x 49cm high
Small – Footstool 50cm wide x 40cm deep x 29cm high
Please note when booking a place on this workshop you are giving permission for Semper Hopkins to use any photos or videos taken during the course of the workshop, of myself or my finished product, to promote the upholstery workshops or business overall. This includes but may not be limited to medium such as Facebook, Instagram, Emails, Website, Newsletters, Posters, Blogs, Press Releases and Live Video.