Struggling with storage? Fed up with boring mass produced products? Why not make your own solution…
Have you ever thought about learning how to make that piece of furniture for yourself?
This was exactly me six years ago. I was looking for a toy box to go in our living room but I didn't want anything that looked like children's furniture! I wanted a piece that would fit in the rest of our interior and I couldn't find what I wanted on the high street. This is where the idea of our reclaimed upholstered apple crates was born. It's a stylish & multi-functional storage solution that also serves as a comfortable, eye-catching seat. Its function can be changed depending on what you need it for, and the fabric seat can be changed to suit your interior. In this blog we will show you how our clients have used the storage crates that were made on our upholstery workshop.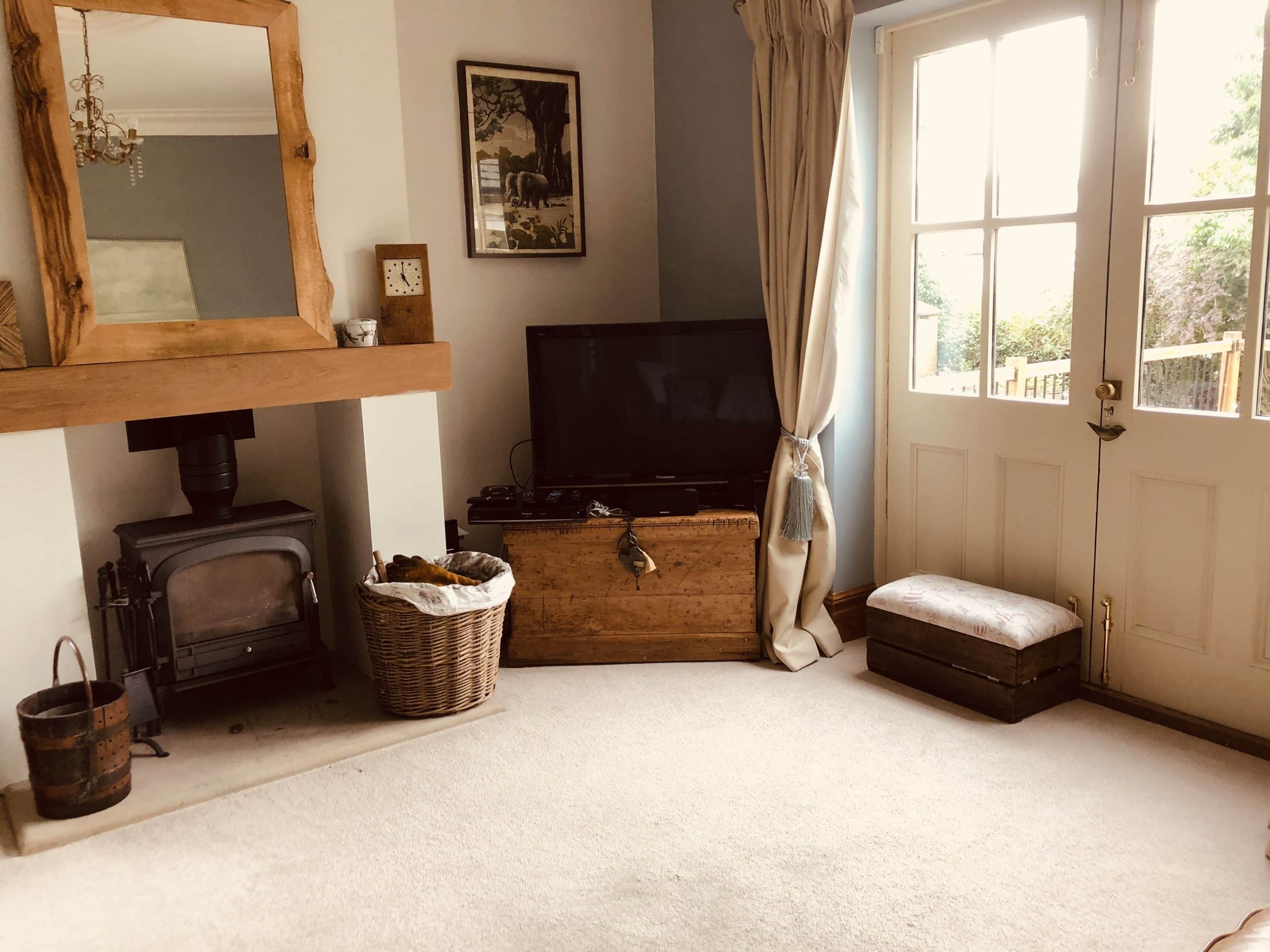 Benefits Of The Upholstery Workshop
You get to learn a new skill, which you can continue to practice at home if you choose to do so. When I was in the training phase I would come home buzzing with the new skills I had learnt. I got hooked on the learning, creating more and more pieces of furniture this is where my upholstery journey began. It was also personally a creative distraction and a release from a stressful day job.
You learn to create and design a piece of furniture which you will be insanely proud to take home at the end of the day. I personally still walk around our home years later having the feeling of satisfaction knowing that I made that.
You get to meet a group of like minded creative individuals that you can chat to and learn from.
Make one for a family member to cherish…..like this beautiful toy box
Michelle came along to the upholstery workshop because she wanted to create a toy box for her son's Christmas present. She had no storage for their reading books and wanted something special. Michelle had no experience before the day and she made a piece of furniture that can be treasured for ever. She left us some lovely feedback "I will totally be recommend this workshop to friends and family. It was great to be in such a lovely atmosphere and surroundings. Emma and Ian were very helpful, patient and knowledgable. There is nothing I would change about the experience and thoroughly enjoyed it."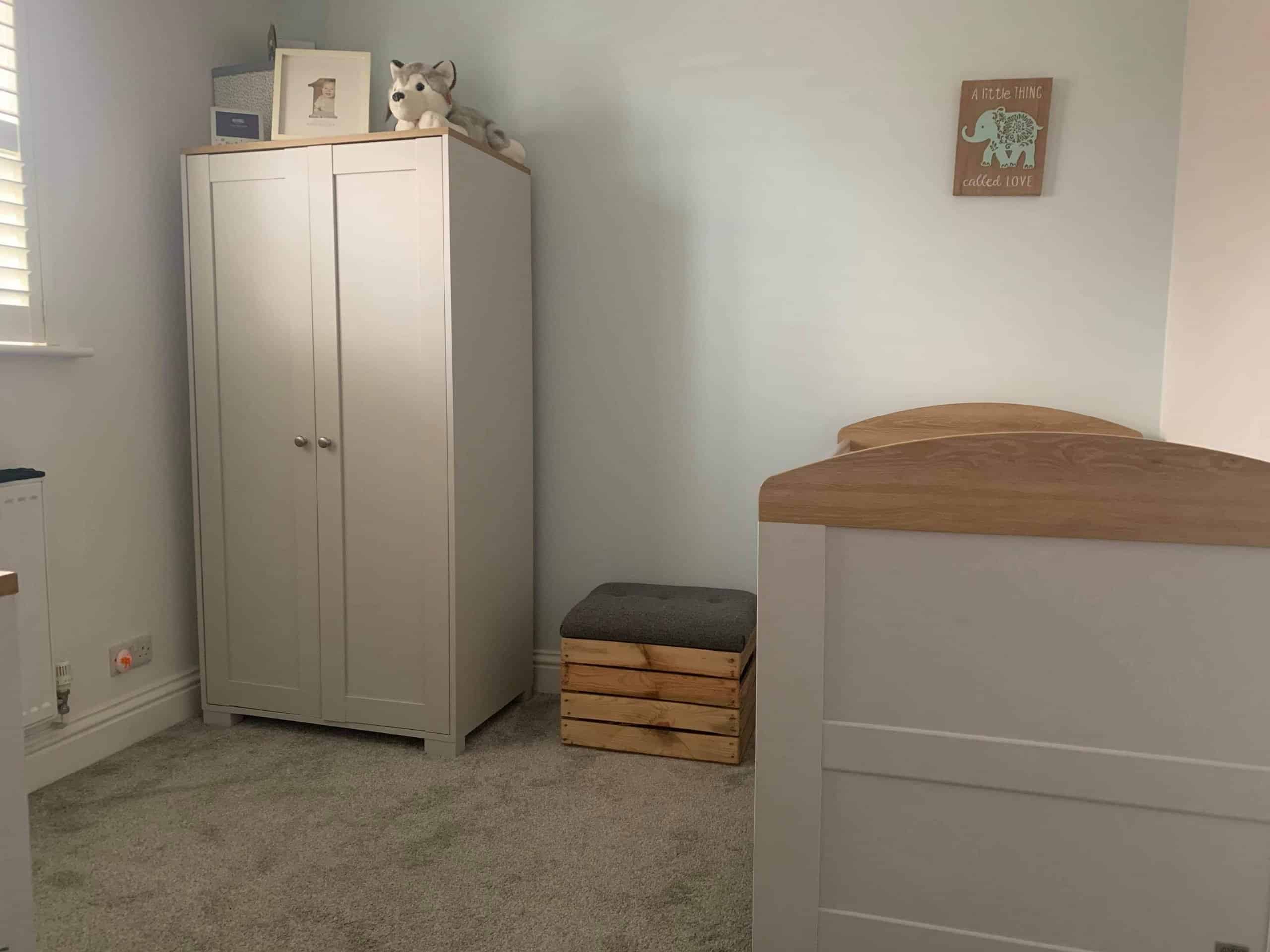 Designed for complete beginners…..you can make an amazing creation for your storage needs
You don't need to have any experience to join our upholstery workshop. Don't be afraid if you aren't very practical or have no creative streak. We will teach you everything step by step, and be there to help you all the way.
Our client recently attended our workshop because they wanted to step away from the daily grind of being behind a computer screen and had the urge to be creative. They loved the instant satisfaction they got from every step took, they could see the physical progress they made when their creation started coming together. From learning to drill holes, measuring fabric, glueing foam or stapling fabric to name a few. They were addicted and completely consumed by the whole experience and buzzing by the end!
This is an opportunity to make an item of furniture to treasure forever, and a reminder of the fun that we can have when we tap into our creative side. They loved the experience and left us this review.
"I had no idea what I would use this for but my goodness it's come in handy as under desk storage for all my uni work this year! ❤️"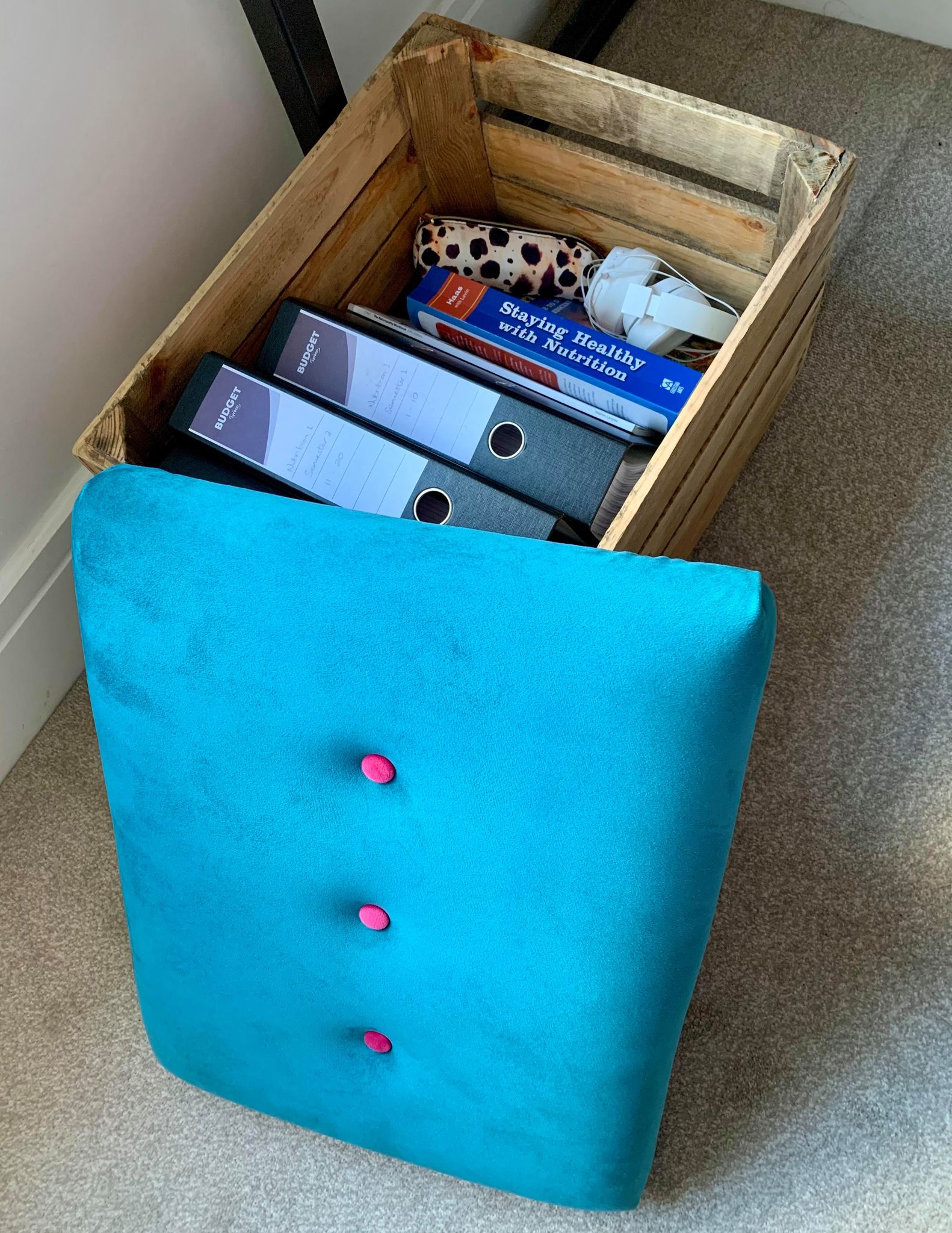 Make a footstool to co-ordinate with your sofa or armchairs
Pauline came along along to the upholstery workshop because she wanted to create a new footstool and storage box for her conservatory. She chose some beautiful blue checked wool fabric ahead of the workshop to co-ordinate with her interior scheme.
She left us some lovely feedback "I loved being able to create something bespoke and useful. It was lovely to share the experience with Emma, Ian and the other attendees – I give this upholstery workshop 10/10. I would highly recommend this workshop to my friends and family. It was fantastic to be taught by people who really knew their stuff and to make something out of high quality materials. Thank you".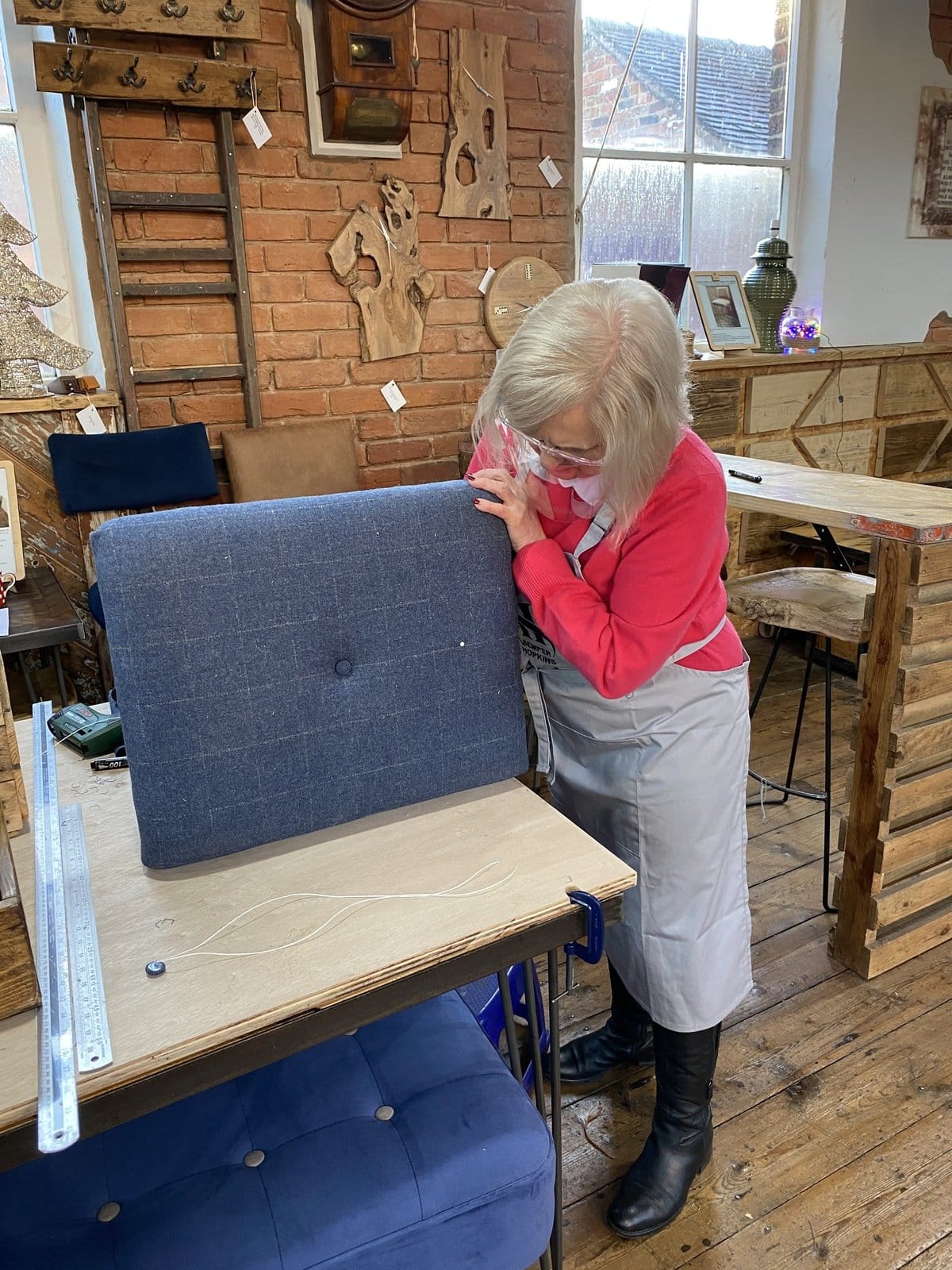 We've designed a one-day upholstery workshop so you can have this experience; to make and upholster a storage crate so that it has the design and purpose you want it to have. The course is designed for complete beginners where you will have a taster in to the world of upholstery and learn about the basic tools and materials needed to upholster a crate. The workshop is held from our beautiful workshop a converted Chapel in Scholar Green, a peaceful setting in the Cheshire countryside
Next workshops are Friday 14th May or 11th June 2021. You can book your space here.