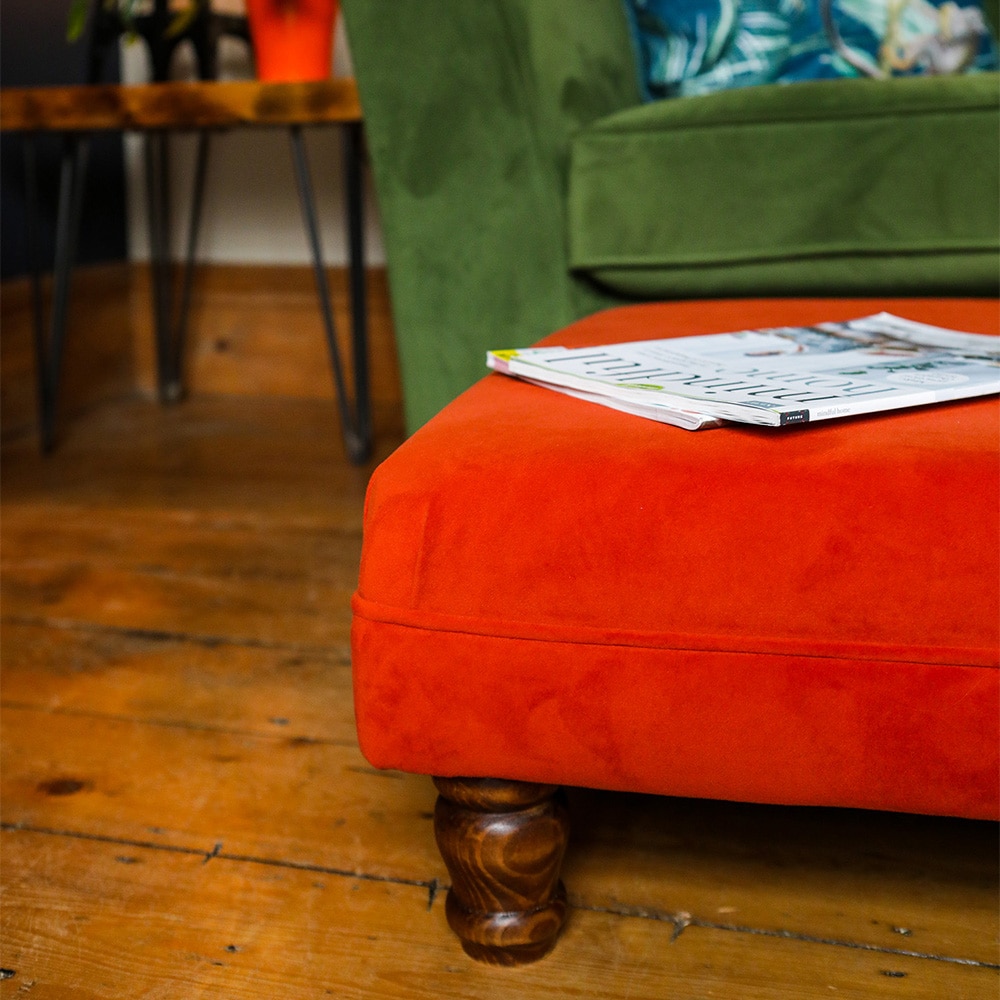 It will run on two consecutive Tuesday evenings from 6:00pm until 9.30pm. 19th and 26th September.
Choose to make a stool, storage crate, small or large footstool, or two seater bench.
Choose from three designs – pleats, shallow buttoned or piping.
Discover the different tools and materials needed for upholstery, along with a range of upholstery techniques which are detailed in a handout for you to take away.
The price includes all materials and fabric. Suitable for beginners.
You will learn how to:
Staple elasticated webbing and hessian to the wooden frame, gluing foam to the hessian (not applicable to crate).
Measure and cut your fabric, stapling to your furniture frame, and finishing it with double pleat corners.
Make your own fabric buttons and apply to furniture (shallow buttoned design only).
Make piping and finish your furniture with fabric borders (piping design only).
Fix the feet or legs to your furniture.
Furniture choices – Please select your choice when booking.
Bench or Stool

 

– choose from either metal hairpin legs or mid-century style wooden legs.

 

Footstool (large or small) – for the feet choose from a natural or dark wax.
Fabric choice:
Sustainable Fabric choices included. Please detail your colour choice when booking. Free samples can be requested directly from the supplier by clicking on the link below.
Dimensions:
Stool – 50cm wide x 40cm deep x 49cm high 
Storage Crate – 50cm wide x 40cm deep x 38cm high 
Footstool – 50cm wide x 40cm deep x 29cm high 
Bench – 90cm wide x 40cm deep x 49cm high
Large Footstool  – 61cm wide x 61cm deep x 29cm high
Useful information:
Hot and cold drinks are included throughout the day.
You will need to bring your own lunch with you.
As this is a night class, it will run on two consecutive Tuesday evenings from 6:00pm until 9.30pm. 19th and 26th September