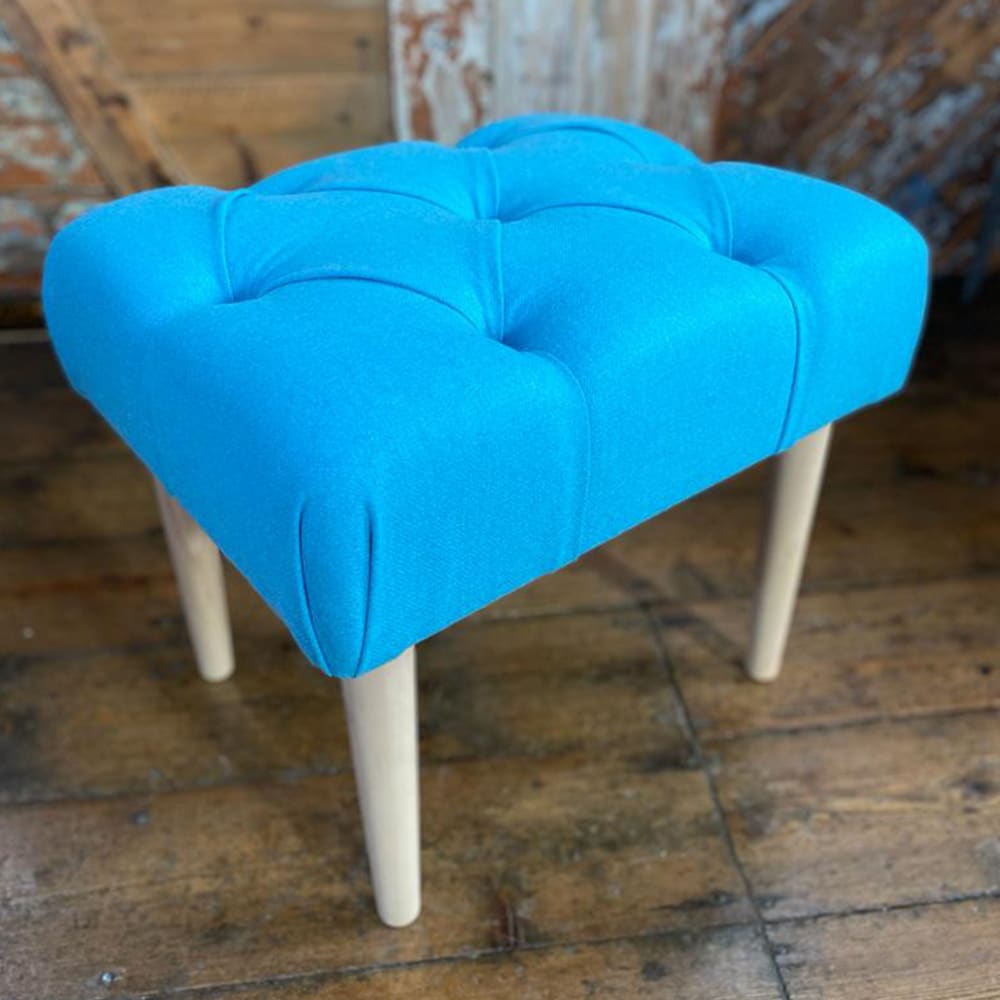 You will make a Deep Buttoned Stool or Footstool on this one-day upholstery workshop.
You will learn
About the different tools and materials needed for upholstery. These are all detailed in your course handout to take home at the end of the day.
Techniques like stapling elasticated webbing and hessian to the wooden frame, glueing foam to the hessian.
How to prepare the foam for deep buttoning including marking out the foam, drilling holes, and applying dacron.
How to prepare your fabric including marking out for buttoning, measuring and cutting the fabric
The process behind planning where the buttons will go. How to make your own fabric buttons, and how to deep button your furniture. Including pleating and finishing of your piece.
Useful information and what's included
You will be provided with all the materials and tools needed to make your furniture.
You have the option to choose from either industrial hairpin legs or mid-century style wooden legs. For the Footstool you have the option to choose to have the feet finished in a natural or dark wax. Please select your choice when booking.
The course will start at 9.30am finishing at 2.45pm.
Hot drinks are included throughout the day.
You will need to bring your own lunch with you.
Fabric choice;
Fabric is included within the cost of the workshop. Please detail your colour choice when booking. Free samples can be requested directly from the supplier.
Dimensions:
50cm wide x 40cm deep x 49cm high – Stool
50cm wide x 40cm deep x 29cm high – Footstool
Price
£195
Click here to view our Covid 19 safety policy