Choosing the right colour fabric for your furniture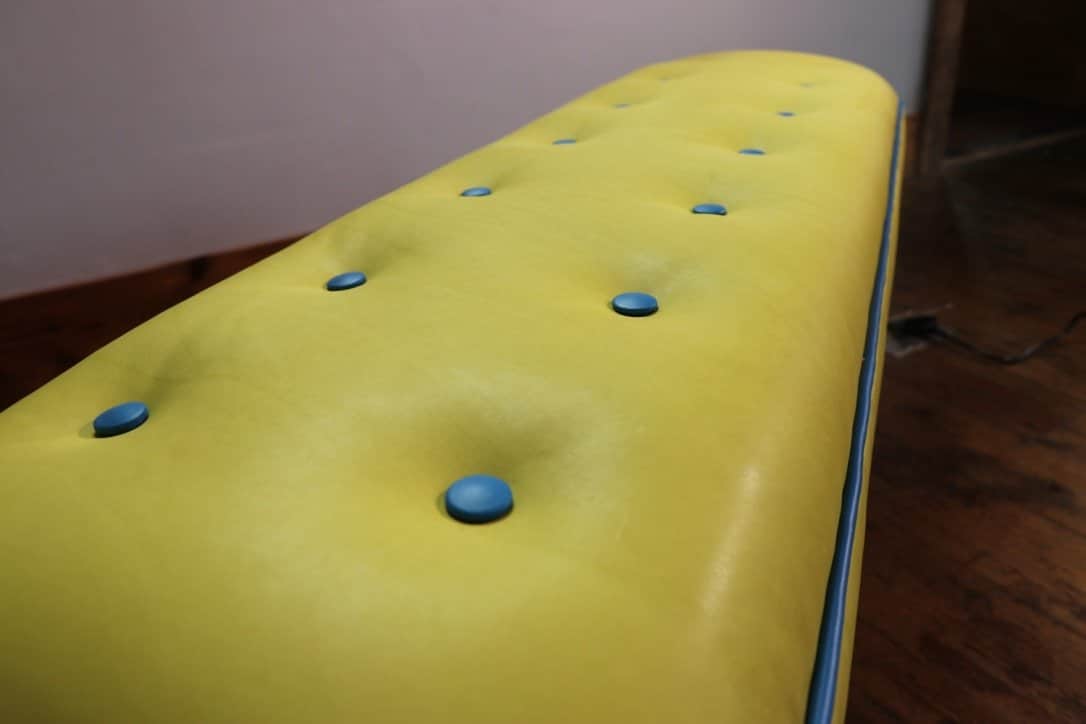 Our latest blog covered fabric: the basics including setting your budget, fabric durability, and caring for it! We wanted to give you some practical guidance on where to start your search.- choosing the right fabric may seem like an arduous process. The first thing you need is, an idea of how much you want to spend, who is going to be using and how you want to care for it. After that, you can start thinking about the fun stuff like colour and design. This week we are going to give you some hints and tips on how to choose your fabric colour. You want to make sure you choose the right one as it is a big part of your furniture budget; be it for a custom made piece of furniture or for a chair transformation like an armchair or set of dining seats.
How to start choosing the right colour?
A good place to start understanding this is using the colour wheel. The colour wheel shows how they naturally combine, blend and contrast. There are 12 colours and three categories: primary, secondary and tertiary. The primary colours are red, yellow and blue. All other colours are a combination of these three.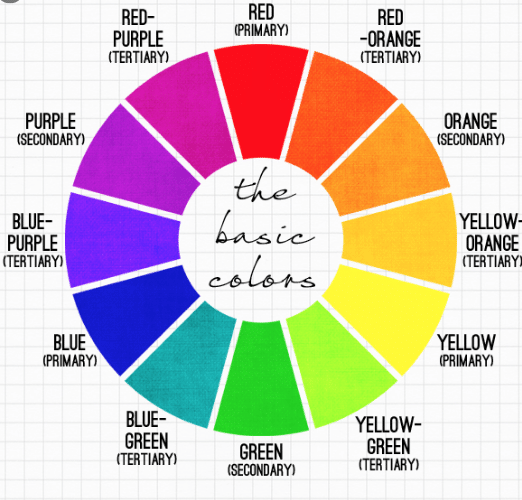 How do you choose colours that complement each other?
Complimentary colours are colours that are opposite each other on the colour wheel. Examples would be blue and orange, red and green, yellow and purple, etc. Complementary colour schemes create a high amount of contrast. The fabric design on this chair shows how contrasting colours like yellow and purple work well together.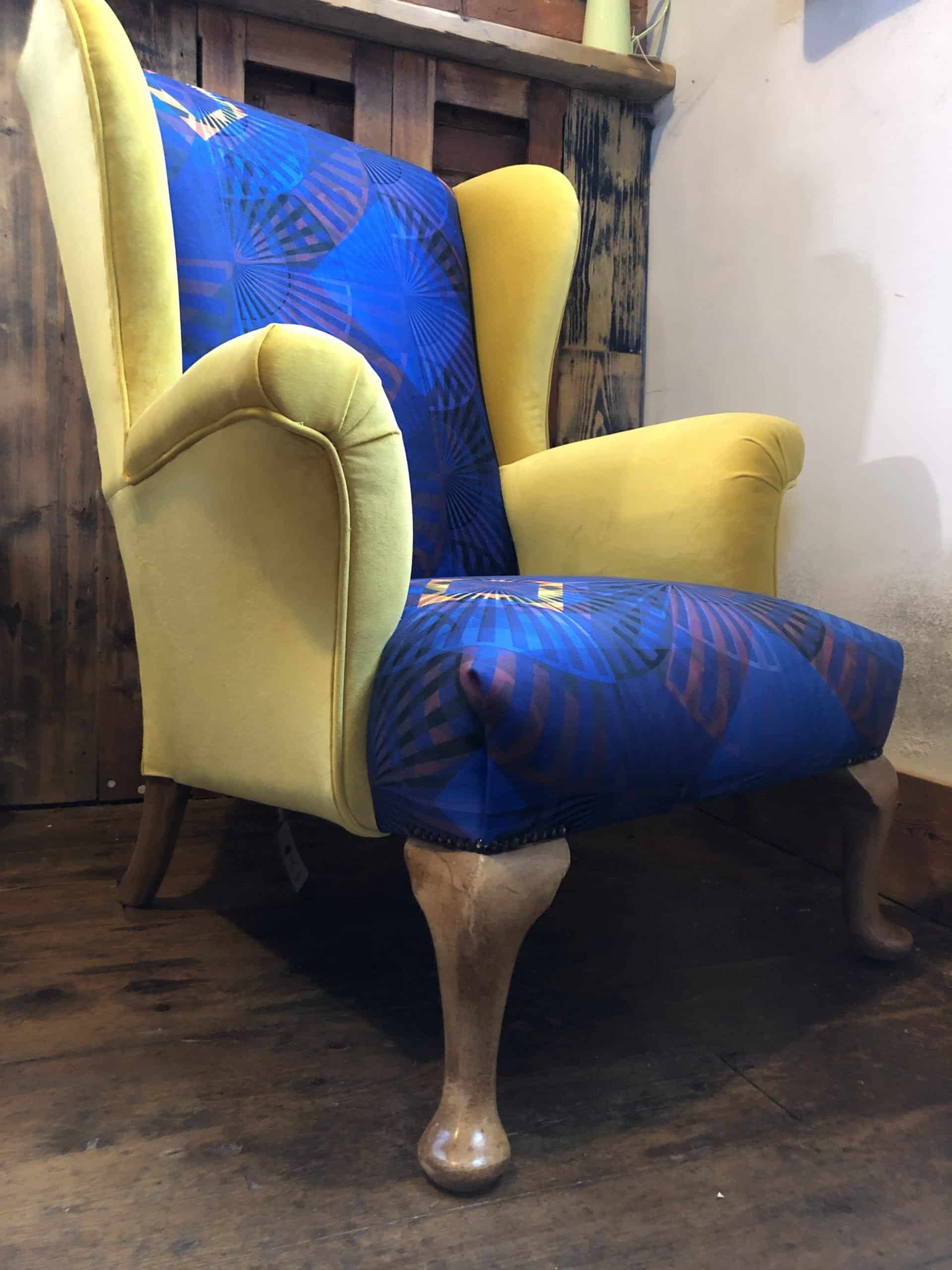 Do you want your piece of furniture to stand out or blend in?
Do you want your furniture to make a dramatic difference to a room? It could be a statement wingback chair in a lounge or a custom-made bench in a hallway. You can create a bold accent by choosing upholstery fabric in a bright colour. For example, these custom-made dining chairs and bench, they've been upholstered in luxurious velvet in green, orange, blue and pink. The chairs and bench have two functions to sit around a dining table, as well as for other rooms like bedrooms and an office. We worked with the client to choose suitable colours to go in all rooms, as well as work together when they are in the dining room together.
One possible downside to choosing a bold colour is it will be more difficult to redesign a room scheme in the future around it.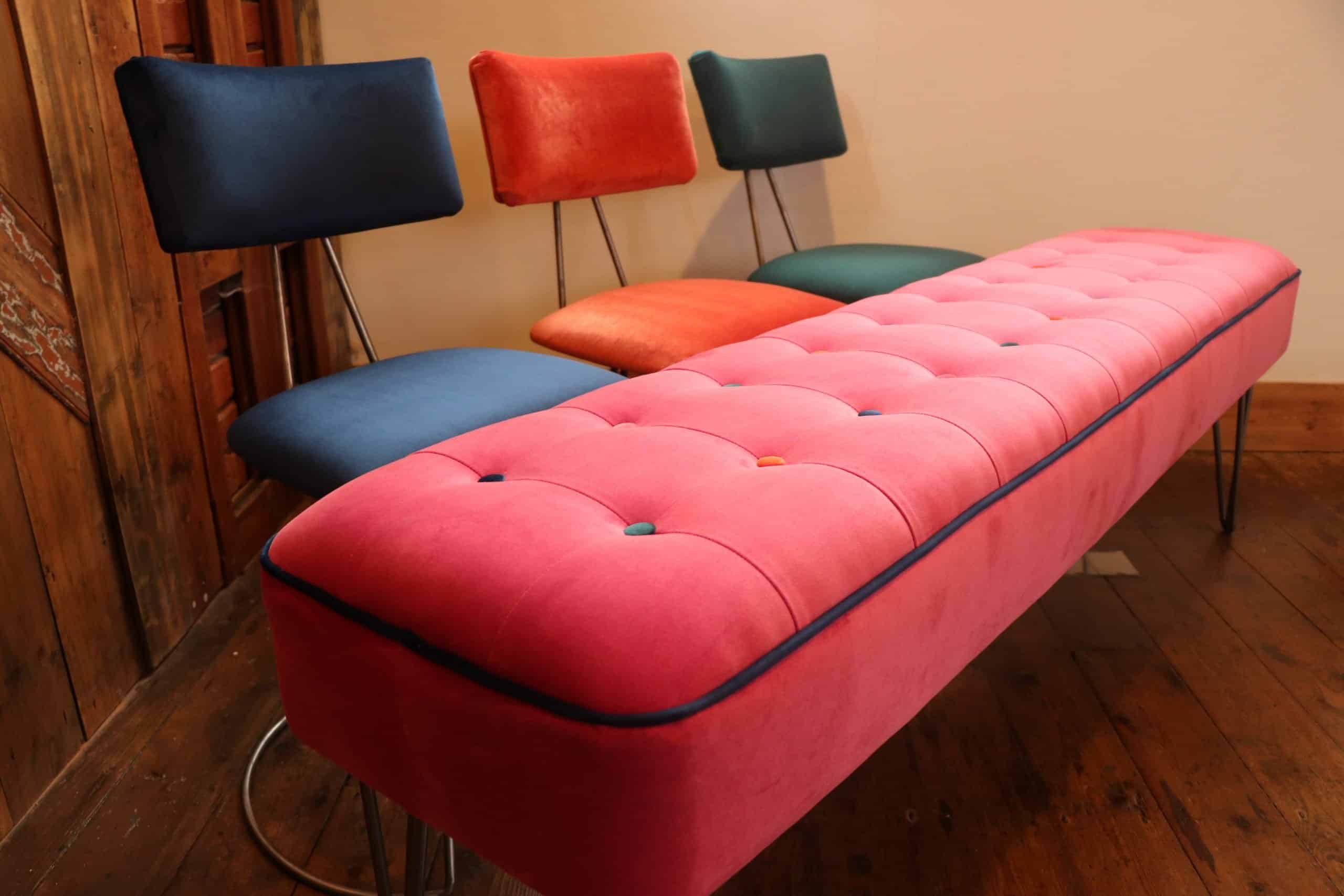 Alternatively, if you don't want the furniture to be such a bold statement choose light colours but be wary and remember who will be using it. Lighter fabrics show marks more quickly, so if you love pale-colours, ensure it is washable or, is pre-treated for stains.
A good middle ground is a grey or taupe fabric. In addition to this, both are easy to work into just about any colour scheme and are dark enough to hide stains and marks. For instance, you could then add interest with colour using bright accessories, such as colourful cushions and throws. Which are relatively easy to replace in the future if you choose to change a colour scheme.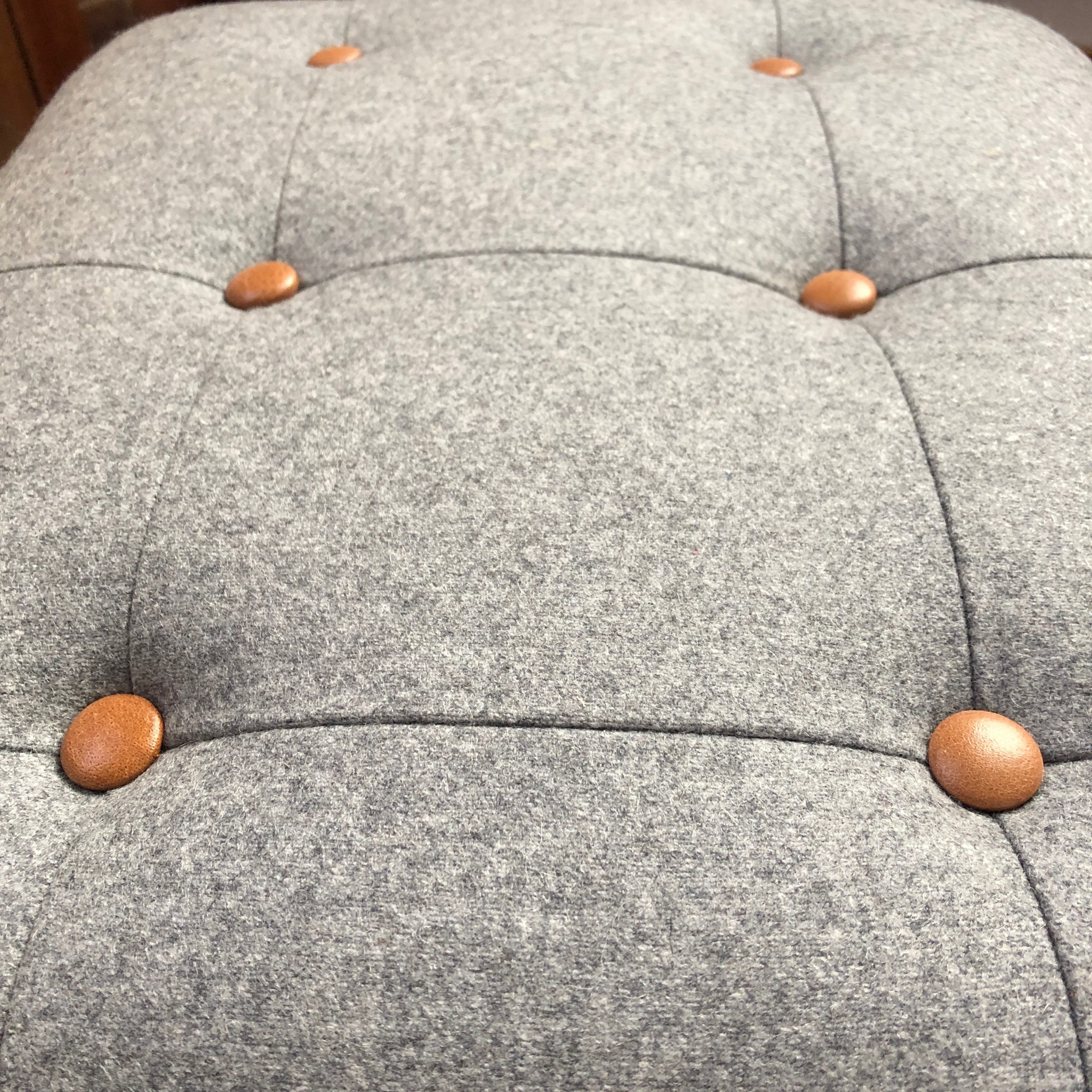 There are lots of different ways to choose the right colour combination for your furniture…
We hope these tips will help when choosing the right coloured fabric. Our next blog will be talking about fabric pattern, subscribe to our newsletter to find out more!
Do you need help choosing fabric for your custom made seating, bench, barstool or possibly a chair transformation? We would be happy to give you guidance and advice. We offer a free design consultation to clients so they get exactly what they are looking for. Get in touch via email or call 01260609021 if you would like to start a project.
https://shupholstery.co.uk/wp-content/uploads/2019/07/thumb_IMG_6012_1024.jpg
724
1086
Emma Semper Hopkins
https://shupholstery.co.uk/wp-content/uploads/2018/02/semper-hopkins-logo.png
Emma Semper Hopkins
2020-06-01 16:50:17
2021-06-15 13:11:08
Choosing the right colour fabric for your furniture