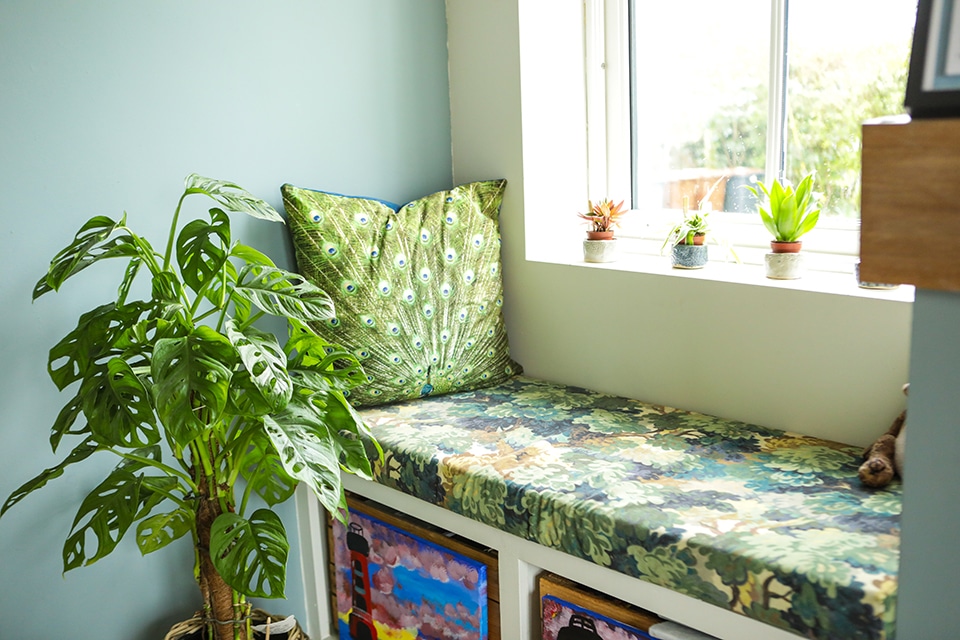 Sewing is a fantastic upholstery skill to have and mastering basic sewing skills will open up the range of projects you can tackle at home.
Alongside "Introduction to Upholstery" the Introduction to Sewing for Upholstery workshop will give you a set of basic skills which can be used to turn your ideas and plans for your home into reality.
You will make a:
Zipped edge scatter cushion measuring 16″ square. Scatter cushions can add a pop of colour or pattern your interiors.

 

Wrap around box cushion or bench cushion. This design is so useful and can be used in multiple seating areas in your home like inside a window recess, on top of a wooden bench, or on top of purpose built kitchen banquet seating, campervan cushions, or outdoor cushions.

 
You will learn how to:
Calculate fabric needed for your project. These are all detailed in your course handout to take home at the end of the day.
Measure and cut your fabric for sewing.
Sew and make your finished pieces on an industrial sewing machine.
Fabric choice:
Sustainable Fabric choices included. Please detail your colour choice when booking. Free samples can be requested directly from the supplier by clicking on the links below.
Confirm the dimensions of your wrap box cushion / window seat when placing your booking. It cannot measure bigger than 1.2m x 50cm x 7.5cm. Please use this to help you work out your measurements.
What's included:
Fabric.
We will supply you with a fibre filled cushion for your 16″ scatter.
Foam seat pad for your window seat / bench cushion. No bigger than 1.2 metres 1.2m x 50cm x 7.5cm.
Thread and zips.
Use of all the tools including an industrial sewing machine.
Useful information:
Hot and cold drinks are included throughout the day.
You will need to bring your own lunch with you.